Funky Kia Soul will receive a mid-cycle facelift for the 2023 model year.
Automotive spies have caught the very first prototype of the 2023 Kia Soul undergoing hot summer testing in South Korea.
A fully disguised prototype appears to have some rather heavy styling tweaks up-front.
The most notable design changes are the new headlights with updated LED daytime running lights, revised front bumper and upgraded Kia signature grille.
Furthermore, the Soul facelift also boasts a revised set of tail-lamps and slightly redesigned rear-bumper.
The Soul prototype here runs on a set of pretty small-sized tires, which makes us believe this is an entry level Soul trim. With the upcoming refresh, we expect Kia to also offer new alloy wheel designs for their boxy little crossover.
2023 Kia Soul spy shots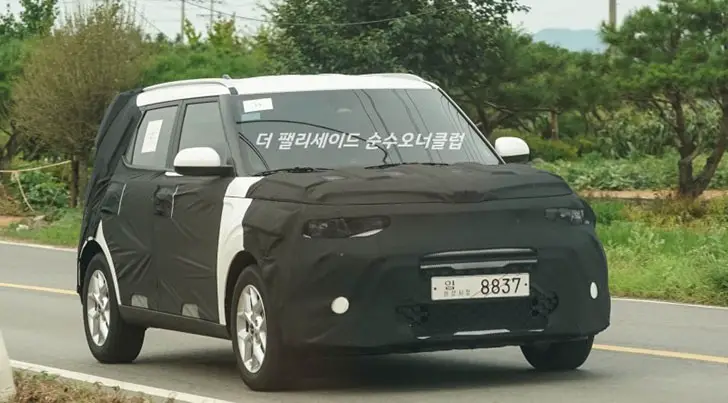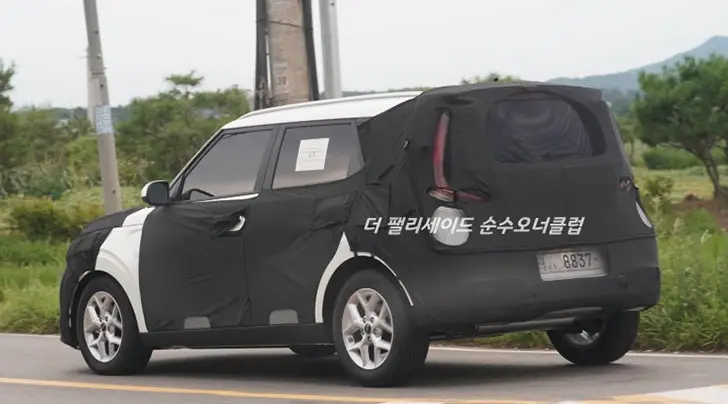 Will there be a Kia Soul hybrid released for the 2023 model year?
Along with all upcoming styling upgrades, the 2023 model year may also bring us some mechanical tweaks and new powertrain options.
The long-awaited Kia Soul hybrid may finally be put on sale, borrowing the hybrid drivetrain from the Hyundai Kona hybrid. The two models already share the same platform, engines and transmissions, so why wouldn't they also offer the same hybrid drivetrain?
How about the all-electric Soul? As you might have heard lately, the all-electric Soul will not be launched in US. It will remain available as an entry level Kia electric vehicle in Europe, but it is still unknown whether the battery-powered Soul will receive a refresh as well.
With all the upcoming rivals in the EV segment, the Korean carmaker should definitely give the 2023 Kia Soul EV a bit of a refreshing.
Kia Soul facelift release date
When is Kia going to release the Kia Soul facelift? There's no official word yet on when we'll see the refreshed 2023 Soul crossover, however some sources close to the automaker suggest we could see it making its official public premiere early next year. [Photo-source: Autopost]