News and rumors about the Kia Soul 2023 US release date, changes and improvements.
The 2023 Kia Soul may get a slightly less polarizing look with the upcoming facelift.
A prototype of the Soul facelift has been caught testing in South Korea (by Autopost) and it appears to have some rather big styling tweaks up front.
The biggest changes are made to the headlights which appear to be slightly larger than previously. Also evident are some modifications made to the lower part of the bumper where appears to be a new thin LED (fog lamp?).
Side profile remains intact and the boxy shape is still there. The rear end, however, gains some body enhancements including a new bumper, slightly redesign tail-lamps and new exhaust tip.
Rounding out the styling tweaks of the 2023 Soul facelift are new sporty 5-spoke alloy wheels.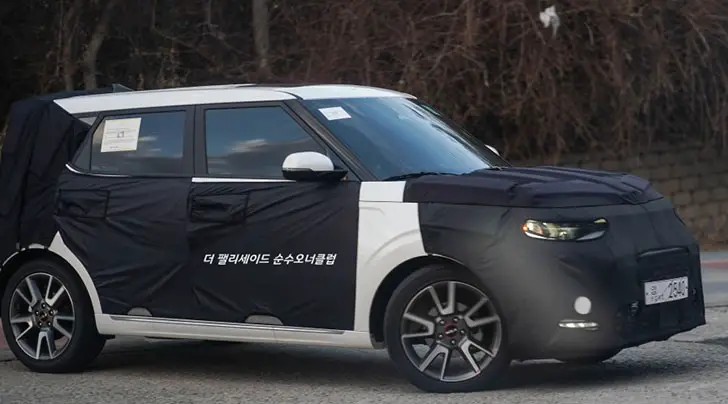 2023 Kia Soul facelift changes
new headlights
redesigned bumper with large air openings
enhanced fog-lights
restyled 5-spoke alloy wheels
redesigned rear bumper
newly designed exhaust tip
updated tail-lamps
Kia Soul hybrid to be launched finally?
Will Kia Soul be launched as a hybrid for the 2023 model year? The long awaited Soul hybrid model may finally be released onto the market, however, there are no confirmed reports about that as of now.
The Soul is built on the same platform as its sister model Hyundai Kona, and the latter does offer a hybrid electric powertrain (albeit only in Europe). With that in mind, a 2023 Kia Soul hybrid is a possibility, but the automaker has yet to confirm such a drivetrain offering.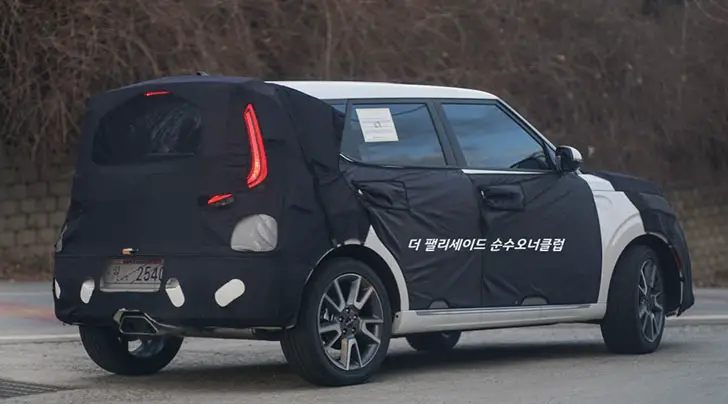 2023 Kia Soul EV coming too?
The all-electric Kia Soul EV 2023 (model year) is in the cards as well. But, it is very unlikely for it to hit the US soil.  The Soul EV has only been on sale in the European market up until now with sales averaging at about 800 units per month.
So yes, the Soul EV facelift will happen, but will continue to be the European market exclusive offering.
Mechanical improvements of Kia Soul 2023?
There are no reports about mechanical tweaks on the upcoming 2023 Soul boxy car. But we do know that Kia usually does minor tweaks also underneath the body so we expect some slight improvements in the ride and handling segments.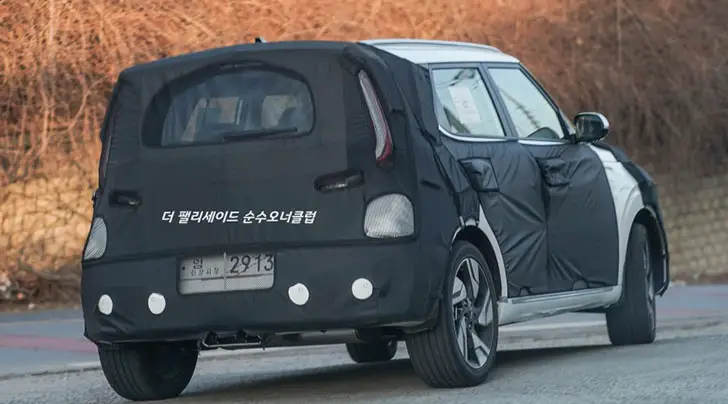 2023 Kia Soul release date
The main question now remains when will the 2023 Kia Soul be released in US. We believe the first refreshed Soul models will hit the US dealers during the second half of 2022.
The Soul facelift will be sold as a 2023 model, as the 22MY has been on sale for nearly six months. The exact on sale date will be officially released by the Kia America soon, so stay tuned!