The Middle East is important to GM and the company has a two-pronged strategy for the region. An online roundtable anchored by the top drivers of the brand revealed what lies ahead for 2021 and beyond, including the expected entry of two vital vehicles this year.
The year 2021 began with a milestone for General Motors Middle East – their 2 millionth vehicle sale since 2000. The GM brand, through its vehicle brands of Chevrolet, GMC and Cadillac aims to revolutionize the world of mobility, as it edges towards its vision of Zero Crashes, Zero Emissions and Zero Congestion. In December last year, GM had announced a USD 27 billion investment in autonomous and electric vehicles as well as a plan to launch 30 new EVs globally by 2025.
GM Middle East will be focused on two strategic business pillars: growing and expanding its core business of delivering world-class cars, trucks and SUVs, while accelerating its future mobility agenda across electrification, autonomy and connectivity.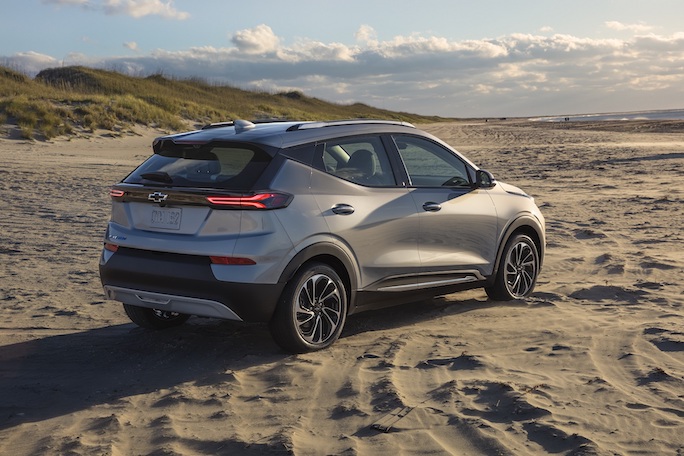 This Future Mobility strategy is best discerned in the all-new, all electric Chevrolet Bolt EUV. "We have been in this region for 90 years and plan to be leaders for the next 90 years," said Luay Al Shurafa, President and Managing Director, General Motors Africa and Middle East. "We already hold a winning position in our core business which has always been to build outstanding vehicles that resonate with our customers. The opportunity for us, as we look towards the future, is to translate this success into electric vehicles, too. The Chief Executive also pointed at the arrival of the GMC HUMMER EV Super Truck launching in the region next year as well as the imminent launch of OnStar, the connectivity and safety solutions that will be available aboard most Cadillac, Chevrolet and GMC brands. Onstar will be ensuring that customers are driving a vehicle that can protect them from danger and connect them to the world. As summed up by Gary D. West, Managing Director, OnStar Middle East Operations and Future Mobility, General Motors Africa and Middle East, "With over 20 years' experience in delivering Connected Car Services, GM is re-imagining the customer experience both in-vehicle and out."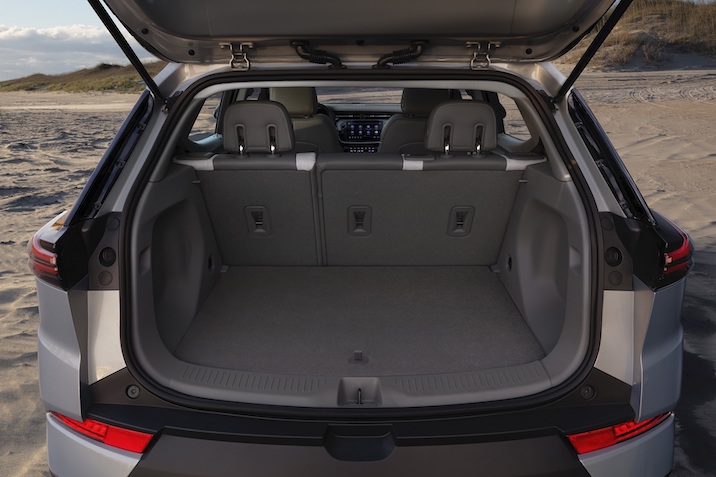 Chevrolet Bolt EUV 2022 confirmed for Middle East
The first of the promised thirty is the all-new Chevrolet Bolt EUV scheduled to arrive sometime in 2021. The first all-electric SUV from Chevrolet, the Bolt EUV builds on what was loved about the Bolt EV but packaged with SUV-like proportions. The Bolt EUV boasts an advanced 65 kilowatt-hour lithium-ion battery pack that is good for a range of 402 km, which means the future EVs from GM can be viable everyday vehicles. [Actual range depends on several factors, including temperature, terrain, battery age and how the vehicle is used and maintained.] Connected to a 240 v source, full-charging is expected to take 7 hours while DC fast charging can make for 95 miles (153 km) in just half an hour!
In terms of space, the Bolt EUV has slightly less headroom and shoulder room than the Captiva but more than 3 inches and 2 inches of legroom in the front and rear respectively. It has a curb weight of 1669 kg and a spacious boot of 462 L behind the rear seat and 1611 L if it is folded!
"We continue to see high consumer demand for SUVs in the Middle East and as a pioneer in this space, the natural step for us was to bring an electric SUV to the region. GM is planning for an all-electric future and we want everybody in," said Kelly MacDonald, Chief Marketing Officer General Motors Africa and Middle East.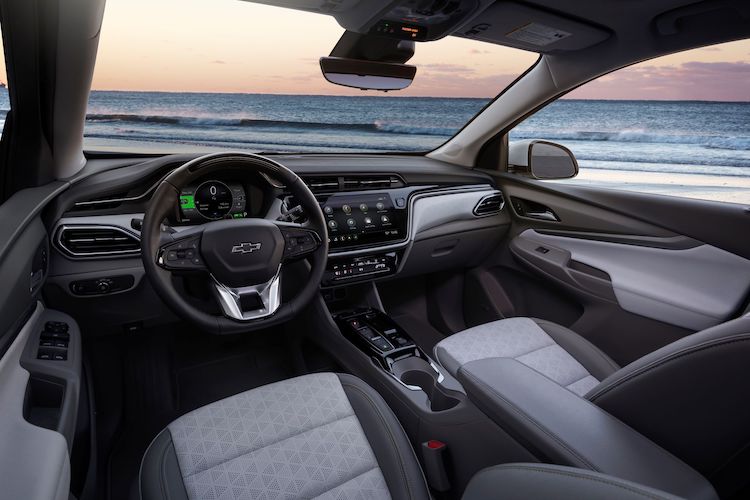 Currently, GM figures in the top 5 in the compact SUV segment, across the three biggest markets – the UAE, Saudi Arabia and Kuwait – driven by key launches such as the Chevrolet Captiva which has broken records within GM, at 171% growth. Fittingly, the 2 millionth sale was of the Captiva. In the full-size SUV segment, GM has bolstered its position with the launch of the 2021 Chevrolet Tahoe, GMC Yukon and Cadillac Escalade. Just two months later, GM is struggling to cope with demand, thanks to the wise decision of listening to Middle Eastern audience more, which also led to the Z71 trim for the Chevrolet Tahoe and the AT4 trim for the GMC Yukon as standalone models.