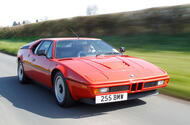 The BMW M1 was launched in 1980
Originally made for racing, BMW's forgotten first supercar is pure, uncorrupted motoring at its every best
If you like fairytales, this car is your unicorn. It's a machine that wears its rich past with pride; a 3.5-litre, straight-six history lesson with a racing pedigree whose charmed life was seemingly over at a piston stroke. Or was it? 
The BMW M1 was the German marque's first mid-engined supercar, developed specifically for touring car races and to beat rival Porsche's turbocharged triumphs. BMW wasn't in a position to make the M1 itself, so the firm entered into partnerships with other companies, including the masterminds at Lamborghini, who agreed to build the car with BMW supplying the engine. 
And what an engine it was: a straight-six symphony so pure and uncorrupted you could hear the air rushing through the intake under hard acceleration. The 0-62mph dash took 5.8sec and the car ran out of puff at 160mph, so it was immensely fast for its day.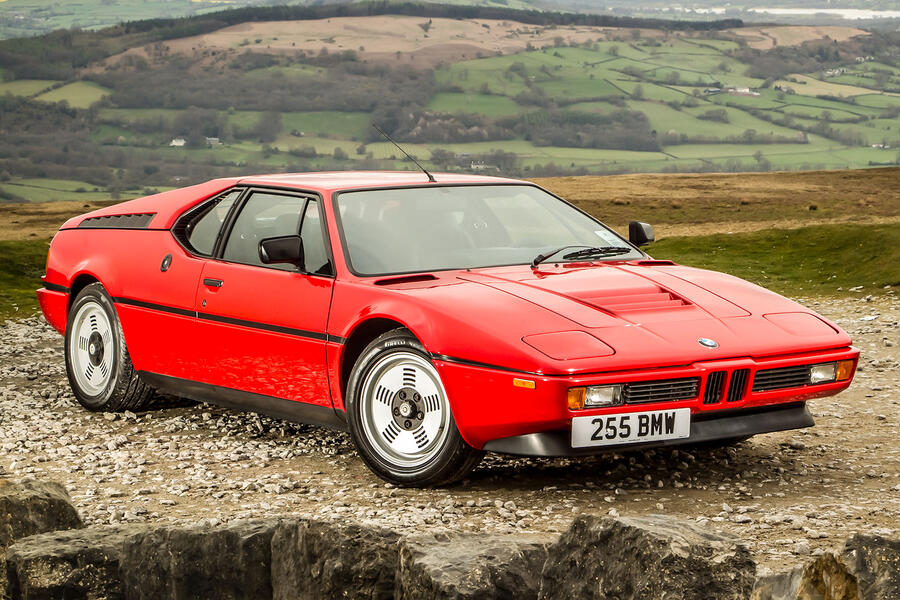 Indeed, so accomplished was the 270bhp powerplant that it ended up powering the E28 BMW M5 and M635csi – cars from BMW that you could use every day. This too was the M1's trump card. Think of it like a cheetah, but one you could give a name to and take for a walk. 
The interior was equally civilised – a largely unpretentious place, punctuated by enough quirks to make it interesting. Tweed seats and switches using German words gave way to a driver-centric place to sit. The doors shut with a reassuring thud and the switchgear placed exactly where you wanted it to be.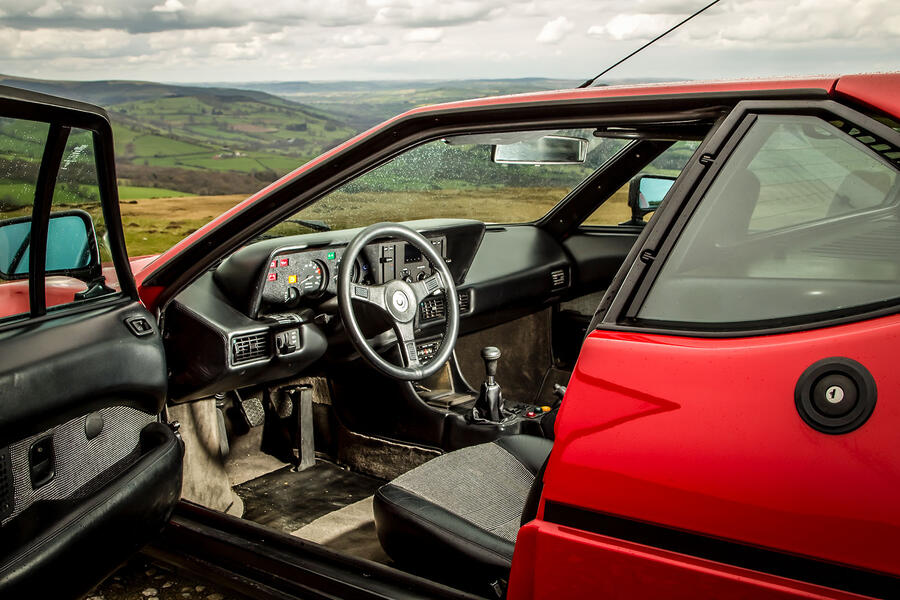 Much like the interior, its road manners were also a success. The M1 rode well on bumpy roads and its suspension set-up meant it was as planted as Westminster Abbey. Power was delivered smoothly through a five-speed dog-leg manual gearbox and the steering was communicative. 
And it did all this while wearing a frock to die for. With styling by Giorgetto Giugiaro, you immediately notice all the vents and aerodynamic Campagnolo wheels, which, combined with the orange or red paint, look beautiful – a far cry from the relatively staid interior.
The Italian connection made the design look more Milan than Munich, which was really no bad thing except it worried BMW. The solution? Fit two roundels to the boot so enamoured onlookers didn't mistake it for a Lamborghini.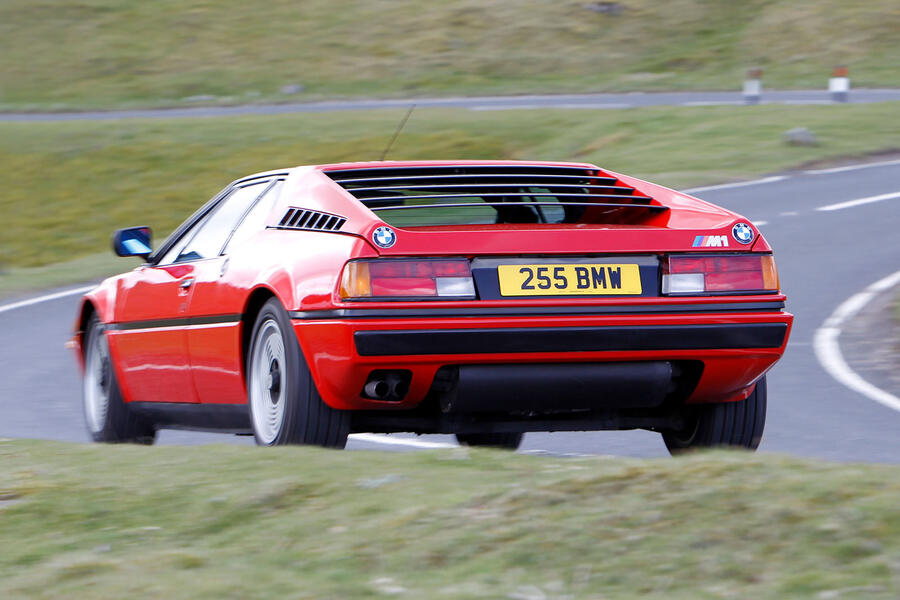 This wasn't the only issue with the M1. Original cars, developed for racing, were plagued by engine issues and actually were more suited to life on the road than a track. It's not the most economical car, either, and parts have to be specially ordered at great expense. 
The story of the M1 is remarkable – a car whose production life was so short-lived that many fail to remember it. Today, however, it's a coveted machine, immortalised as a racer for the road. A very special used buy that, despite the price and lack of spare parts, would make the perfect pet cheetah.
What we said then
13 September 1980: "The M1 gives the driver an indefinable feeling of being at one with the machine. It was designed to have competition potential (which it clearly has). It happens to have also made a first class road car – possibly the best mid-engined car yet."
An expert's view
Kevin Bird, Technical Director, Birds BMW: "It's a BMW version of a Ferrari. With a bit of luck, you've got the reliability of a BMW, but the rest of it is like a Ferrari of that era. Having said that, the money that people are now paying for these cars is purely on the basis of investment, so make sure you know a detailed history of the car you're buying."
Buyer beware
General maintenance: No two M1s are the same, so ensure the car has a full service history from a specialist or approved dealership. Make sure you know the car's history and if there are any faults with it. Cars like this can be difficult to repair because spare parts normally have to be custom-made.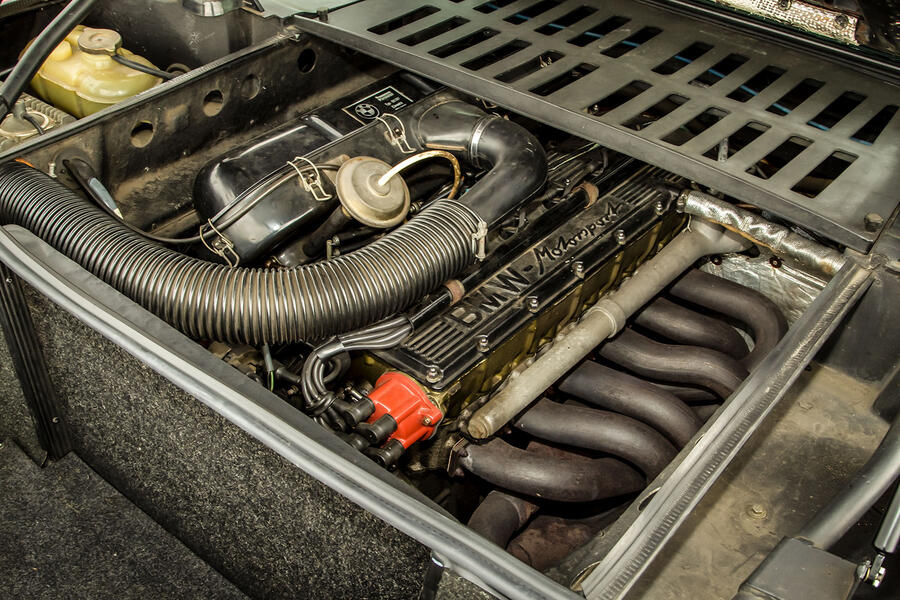 Engine: Such is the fate of most M1s as collector's items, many will not have accrued enough mileage over the years to develop common faults. However, it may have been sitting for a long time, so make sure the engine isn't going to seize as soon as you try to fire it up.
Steering: This was BMW's first rack-and-pinion steering set-up, so ensure the steering turns smoothly, especially at slower speeds. If not, it may not have been properly inspected.
Rust and rot: Since all M1s are now around 40 years old, ensure it doesn't have rust or rot leaching into the wiring looms. Be extremely gentle when taking apart any fixtures and fittings, and ensure any replacement parts are specially ordered (see 'Also worth knowing').
Logo: Some owners have found the 'M1' logo on their car is wrong – the three 'M' stripes were disproportionate in width and there was no space between them and the 'M' logo itself. Verify with the dealership or previous owner that yours is the correct one.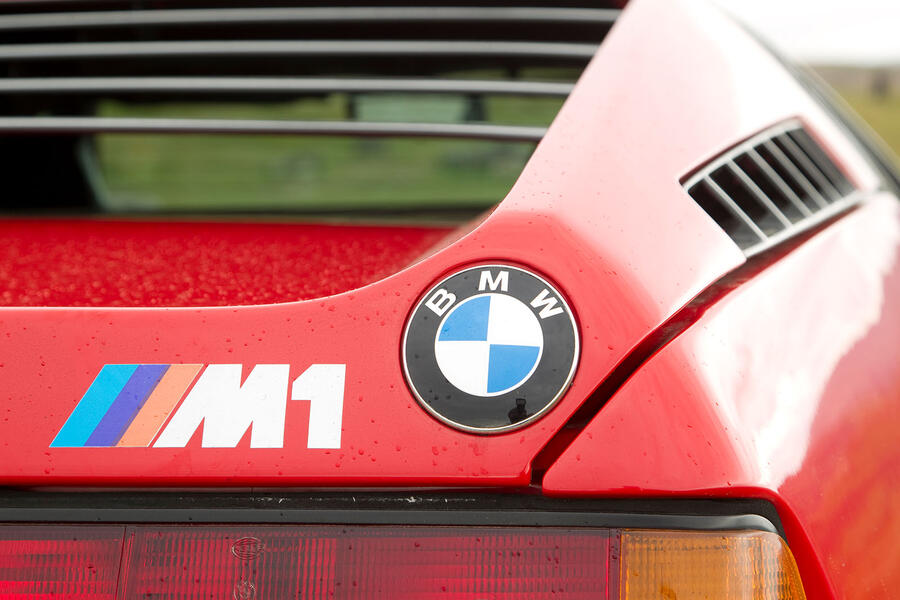 Also worth knowing
BMW stopped manufacturing spares for the M1 in order to free up warehouse space, and many spares now have to be sourced from subcontractors in Germany or China. 
If you're planning on driving your M1 every day, budget at least £5000 per year for maintenance and ensure a full set of diagnostic checks is completed. Some dealerships even recommend taking the car apart piece by piece, to make sure everything is as it should be.
How much to spend
£300,000-£499,000: Higher-mileage restored examples, normally with 50-100,000 miles, perhaps with added bodykits or spoilers. Prepare for incoming maintenance costs. 
£500,000-£600,000: Mileages from 4200 to 44,000, all restored examples with great variation in specs; some originals.
£600,000 and above: Very rare but usually original M1s with much of their life spent garaged. With higher mileages at this price make sure you aren't being ripped off.
One we found
BMW M1, 1979, 44,000 miles, £549,439: With an average mileage, this car has been used properly, so ensure it has had a full diagnostics check and comes with a maintenance history.