A few days ago, Toyota unveiled the C-HR Prologue concept, which is a preview of the next-generation C-HR. At the time Toyota only confirmed that the new C-HR would be offered in Europe, which made us wonder if the new one will be sold in the U.S. as well. Now we have confirmation that the next-generation C-HR is not coming to the U.S.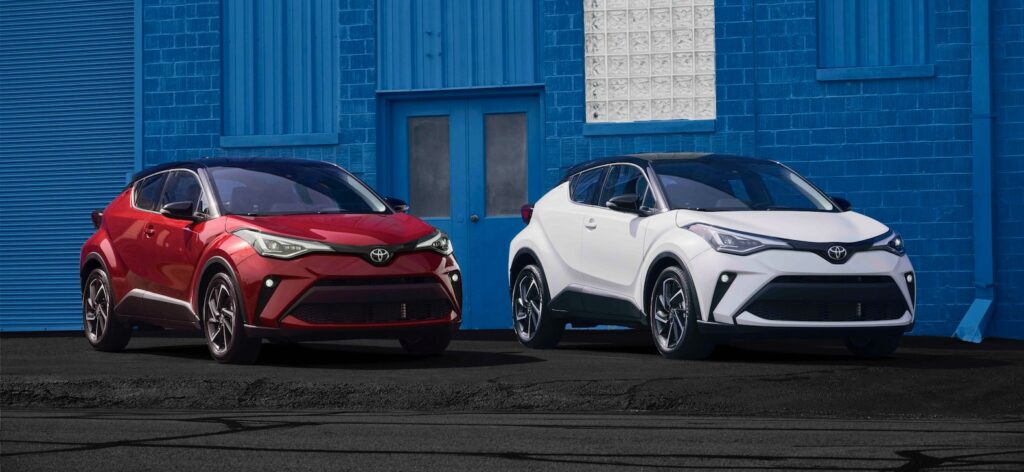 Toyota has confirmed to MotorTrend that the C-HR will be discontinued in the U.S. after the 2022 model year. In a statement emailed to the publication, Toyota stated "Effective following the 2022 model year, Toyota will discontinue sales of the C-HR in the U.S. and Canada. We are constantly evaluating our product lineup and we remain committed to the compact SUV segment. With the recent introduction of the Corolla Cross and Corolla Cross Hybrid, two great products that offer a great combination of utility and efficiency, and the best-selling RAV4, we are providing multiple options for compact SUV buyers."
We're not too surprised about the decision, since the C-HR with its funky styling, never really caught on with buyers here. It was originally supposed to be here sold as a Scion. After the C-HR leaves the lineup, the Corolla Cross will be Toyota's entry-level crossover in the U.S. It's unknown it Toyota will introduce a production version of the bZ Compact SUV concept that we saw at the Los Angeles Auto Show last month.