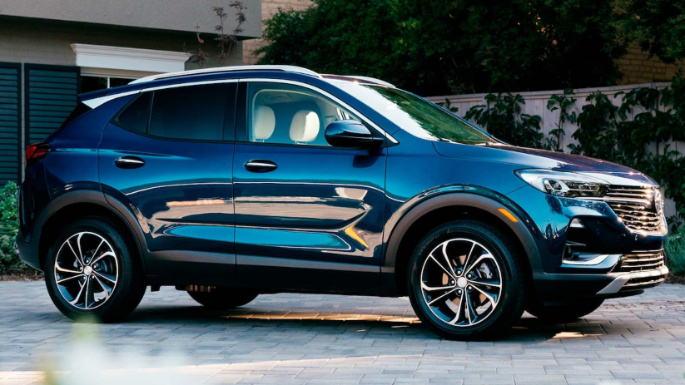 The two key elements that can improve your lifestyle are what you drive and how you live your life. But as you grow older, you look for living facilities that provide a thriving communal life for elders, support a dedication to high moral principles, and appreciate all seniors as contributing members of society.
When it comes to cars, there are two types of people in this world: those who regard an automobile as a living, breathing entity and those who view it as nothing more than a machine that takes them from point A to point B.
However, as we get older, our expectations of an automobile alter, as do our preferences.
Factors such as horsepower and exhaust sound take a backseat while accessibility, safety, visibility, and user-friendly controls become the primary elements that assist senior drivers in selecting a vehicle.
To help you choose, we have compiled a list of the top 5 new cars to look at in 2021:
2021 Ford Bronco Sport
MSRP: starting from $29,995
IIHS safety rating: TSP+
The Bronco is returning after a 20-year gap. The 2021 Ford Bronco continues the legacy of its predecessor as an off-road SUV.
The new Ford Bronco has many safety features such as forward collision warning, pedestrian recognition, automated emergency braking, lane-keeping assist, blind-spot monitoring, rear cross-traffic alert, automatic high beams, and adaptive cruise control in the Big Bend grade (one above the base trim). It also includes heated seats and ample space to ensure easy entry and exit.
2021 Honda Insight
MSRP: starting from $25,210
IIHS safety rating: TSP+
The new Honda Insight with a refreshed look is a good choice for senior drivers concerned with efficiency and mileage. Insight comes with Honda's hybrid engine technology, which gives around 55/49 mpg city/highway.
The Insight is also an exceptionally safe vehicle, having the best possible headlight rating and a five-star overall safety rating from the National Highway Traffic Safety Administration (NHTSA), with perfect front, side, and rollover scores.
2021 Mazda CX-9
MSRP: starting from $39,900
IIHS safety rating: TSP+
The CX-9 arrives in elegance after a smooth drive, with a sleek look that matches its responsive performance. It comes with a turbocharged four-cylinder engine that goes from zero to 60 mph in 7.1 seconds.
Along with this, the new Mazda CX-9 comes with several safety features, including Smart City Brake Support Reverse. The system, which was formerly attached as a forward-facing support function, now works in reverse. A 360-degree View Monitor with Rear and Front Parking Sensors is also available, as is a Driver Attention Alert feature. The Mazda CX-9 is an excellent choice for someone who needs a car that is responsive and filled with creature comforts.
2020 Nissan Rogue
MSRP: starting from $25,200
IIHS safety rating: TSP+
The 2020 Nissan Rogue is an excellent compact SUV for senior car buyers because it offers plenty of cargo space, a plush interior with soft-touch materials, and lots of internal space. In addition, it has an easy-to-use infotainment system with tactile controls built into the control panel.
A rear cross-traffic alert, blind-spot monitoring, front collision warning, automated emergency braking, and a rearview camera are standard safety features. Nissan's ProPilot Assist driving technology is also available, which assists you in maintaining a constant speed while steering and braking your car.
2020 Toyota Camry
MSRP: starting from $24,425
IIHS Safety Rating: TSP+
Many buyers have chosen the Toyota Camry over the years since it is the most popular mid-size car on the market. It has spacious and comfortable seats in both rows, great visibility throughout the cabin, and an infotainment unit with both touch and physical controls for controlling audio and climate settings.
Its low lift-over height and broad entrance make loading and unloading cargo convenient for elderly drivers. At the same time, the smooth ride quality, nimble handling, and exceptional fuel efficiency are also great additions. A Hybrid variant of the Toyota Camry is also available if you are looking for an eco-friendly option.
Verdict
We hope that this list has made it easier for you to select the perfect vehicle that fits your lifestyle and preferences.