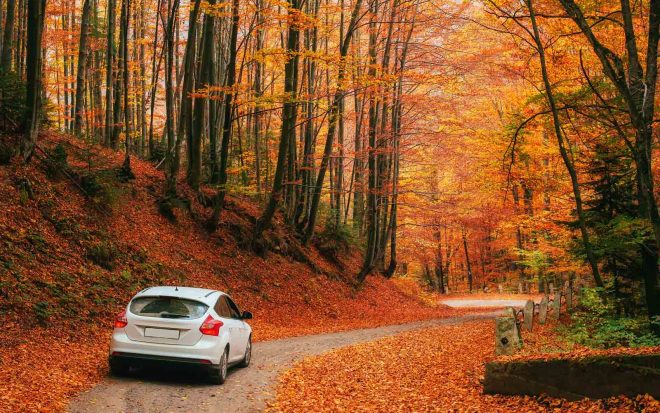 If you are planning a trip to Canada and will need to rent a car to take you wherever you want to go, there are some facts you should know. Canada has limited transportation choices if you want to enjoy the Canadian travel experience.
Traveling by car is highly advisable, and rental fares vary. At allreviews, you can see all the prices and services offered by car rental companies in Canada.
Most companies that rent out cars to people can be found everywhere within the country. People can spot offices of car rental companies at airports, towns, and cities, thus, making it easier for you to choose car services in Canada.
Here Are The Things You Should Know Before Renting A Car In Canada
Legal Age For Driving:
To drive a car in Canada, you must be at least 21 years old. This age is the legal age required by the country's law for anyone who wants to drive a vehicle on the road.
A Valid Drivers' Licence:
You must hold an unexpired Drivers' license that carries your name and picture on it. To add to this, you must have an International Drivers' Licence if your license is not in English.
Driving Experience:
Every driver must have 12 months of driving experience before you can rent a car in Canada. Experience behind the wheels matters a lot as it shows your competence to drive well.
Credit Card Deposit:
You can only rent a car with a credit card deposit. Companies will not take cash from you.
Name on Drivers' Licence And Credit Card:
Both of these items must carry the same name, which means that you have provided both to the rental companies, and any discrepancy will be frowned upon, and they probably will turn down your request.
Compare rates:
Canada has quite an amount of car rental companies, and no one of these has a total monopoly of the market. You have the well-known ones and the not too well-known ones. Compare prices to choose which best suits your need and that you can afford. Each company has a list of rates that will meet some or all your needs. Take your time to research before signing up.
What Do You Need?:
What type of car you need can depend on many factors. Are you driving alone or with your family? How many are you? How much luggage do you have? Where are you going? Will you need a GPS-enabled car to guide you to places you don't know? These are just some of the factors that should aid your choice of car.
Child Seat:
If you will have a child in the car with you, and they are under 18kg, you are required to have a child seat for the child fastened to the car seat. Most rental companies will provide you with this but at a price. Ask if one can be provided if they don't have one. In the alternative, you can always buy one.
Conclusion
Before you rent a car in Canada, ensure that you have all the required documentation and are up to date. Check and compare prices and extra services.