If you've read the most recent Project Why Wait  update then you probably caught the not so subtle hint that the truck will see the inside of a paint booth rather soon.
At the body shop three major items will be painted; My roof, my dash, and my firewall. As you probably also know that firewall was shaved using LS Fabrication bead rolled firewall fillers.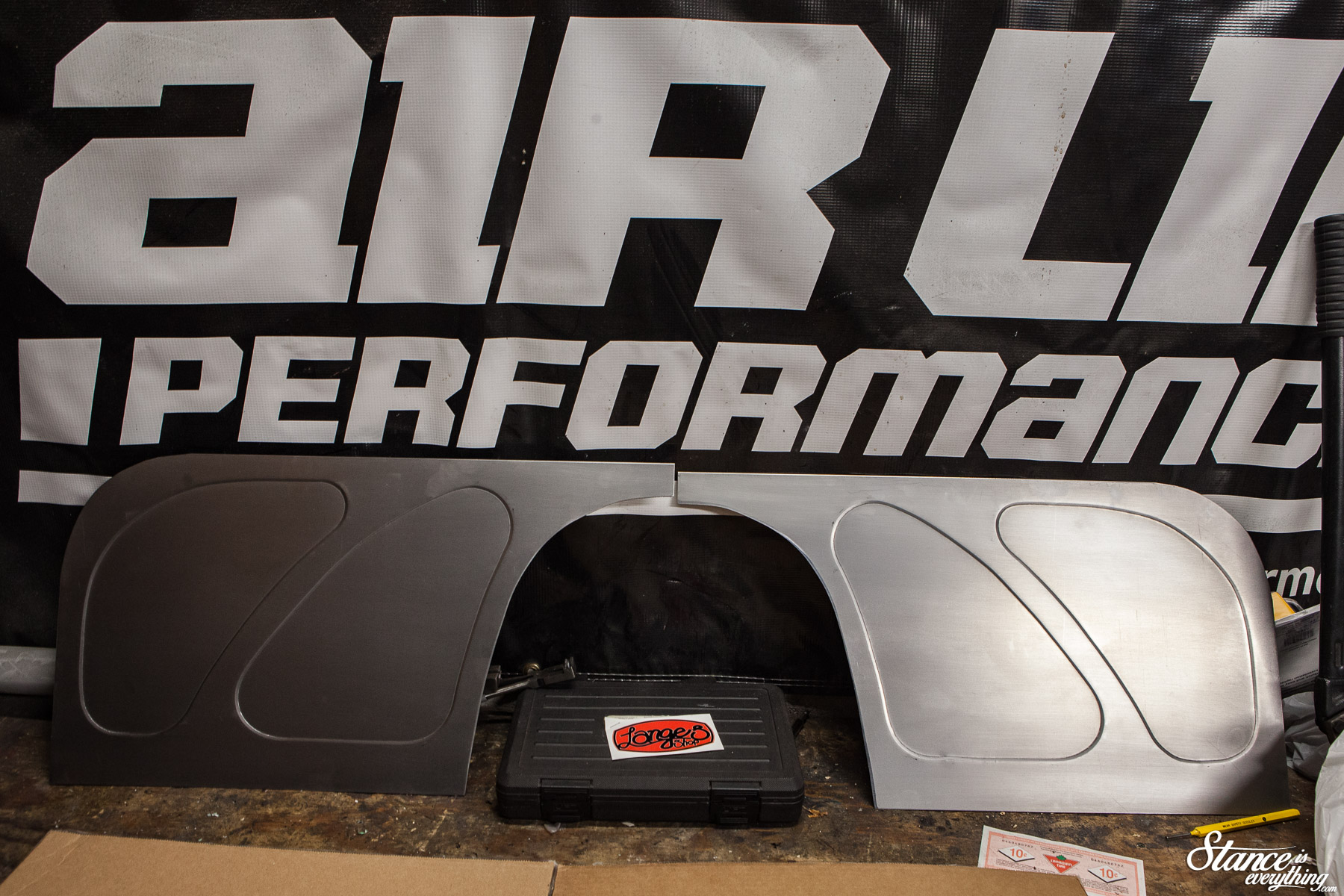 This won't be the first, or last, time I thank LS Fabrication for saving me hours of work shaving my firewall. Let's be honest if I did it the traditional way –welding up each hole individually– I'd probably still be doing the job.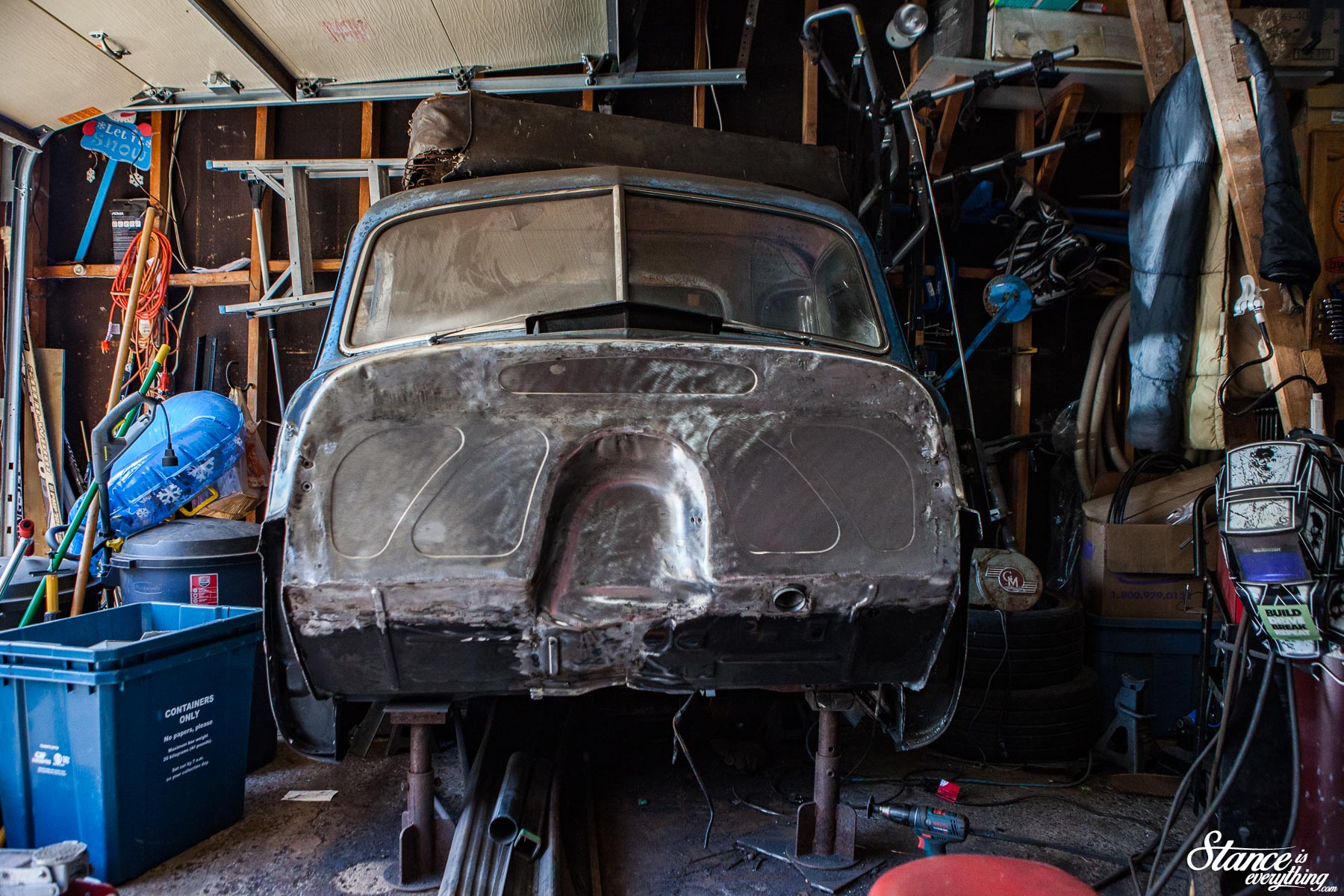 As a rookie, I've successfully taken the job to a reasonable end point. However, finishing it out to the level I want requires the expert touch of someone who enjoys sanding more than myself.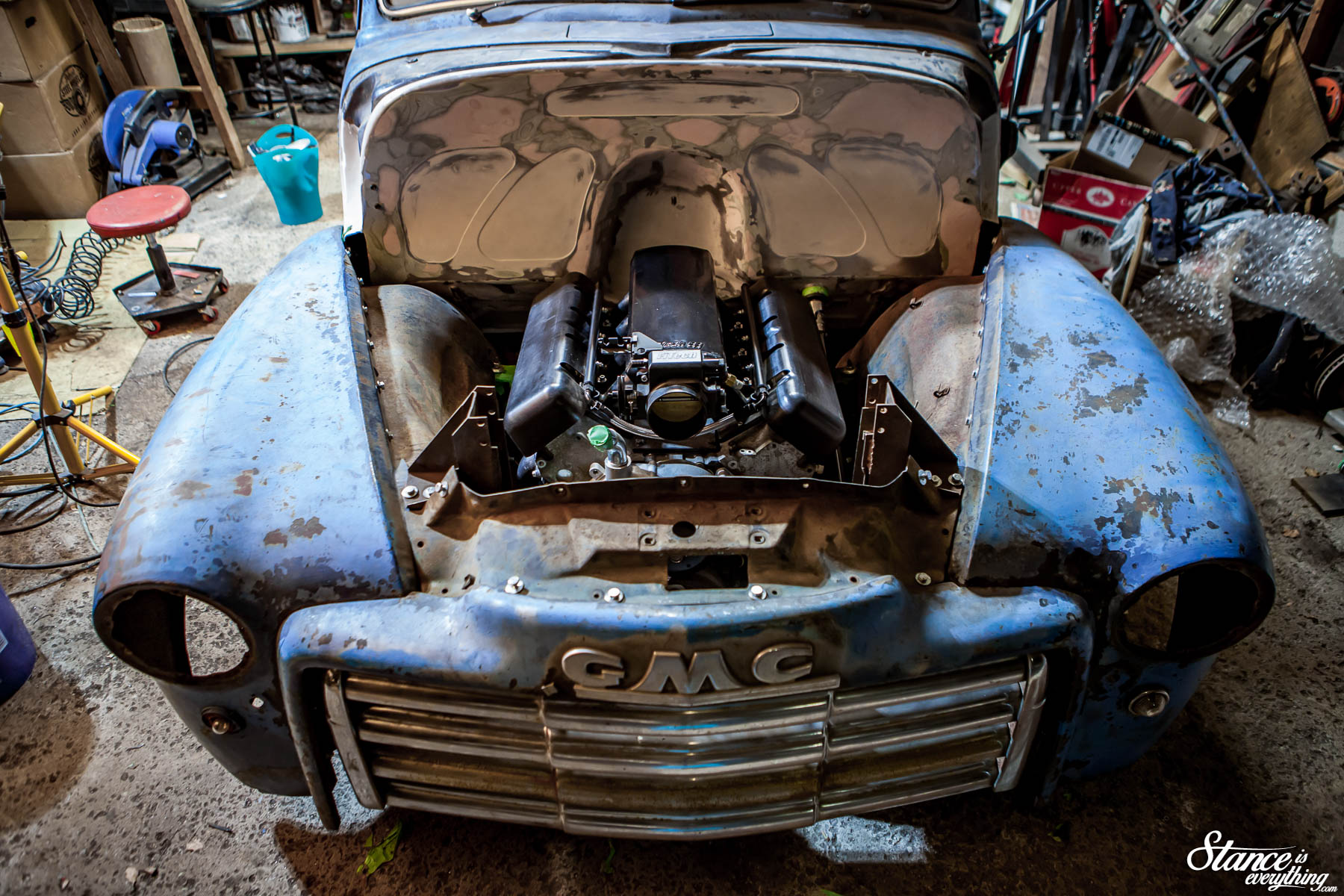 The most difficult part of sending anything out to paint has to be choosing a color. I'm currently torn between two options. The color of my chassis, which is gunmetal, or the white I plan to paint my roof.
Decisions, decisions. What better way to help with such a rough choice than looking at what others have done? Imitation being the sincerest form of flattery after all.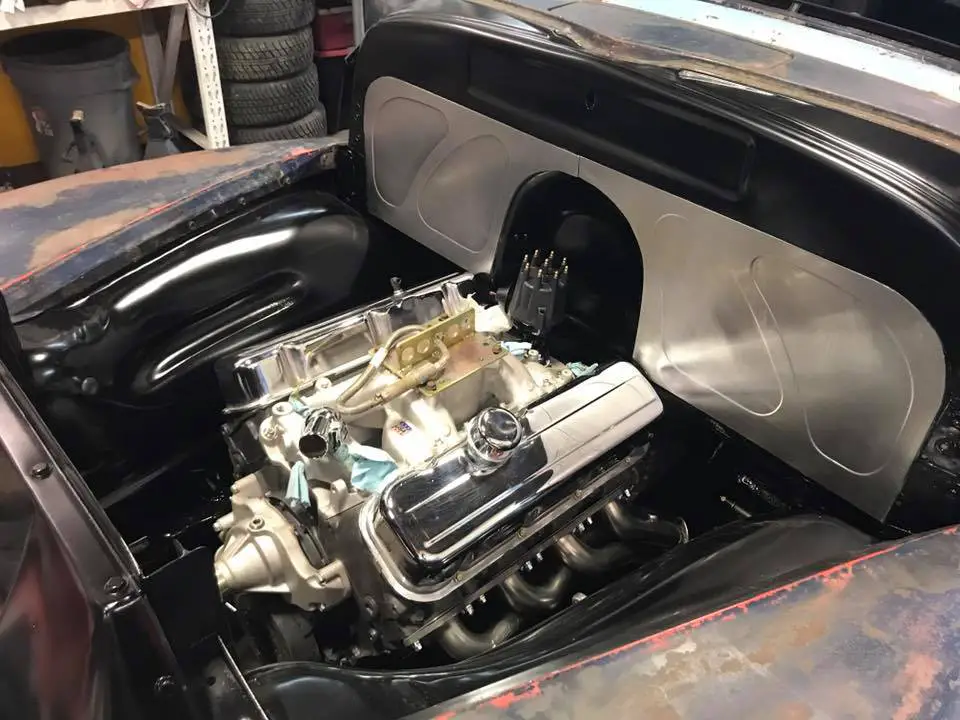 The owner of this truck, who's using the same 'Kalinda' firewall fillers I am, opted to use panel bond for the installation. Additionally they left the fillers in their original brushed finish.
One of the best options with these panels is that there are several different methods that can be taken for installation.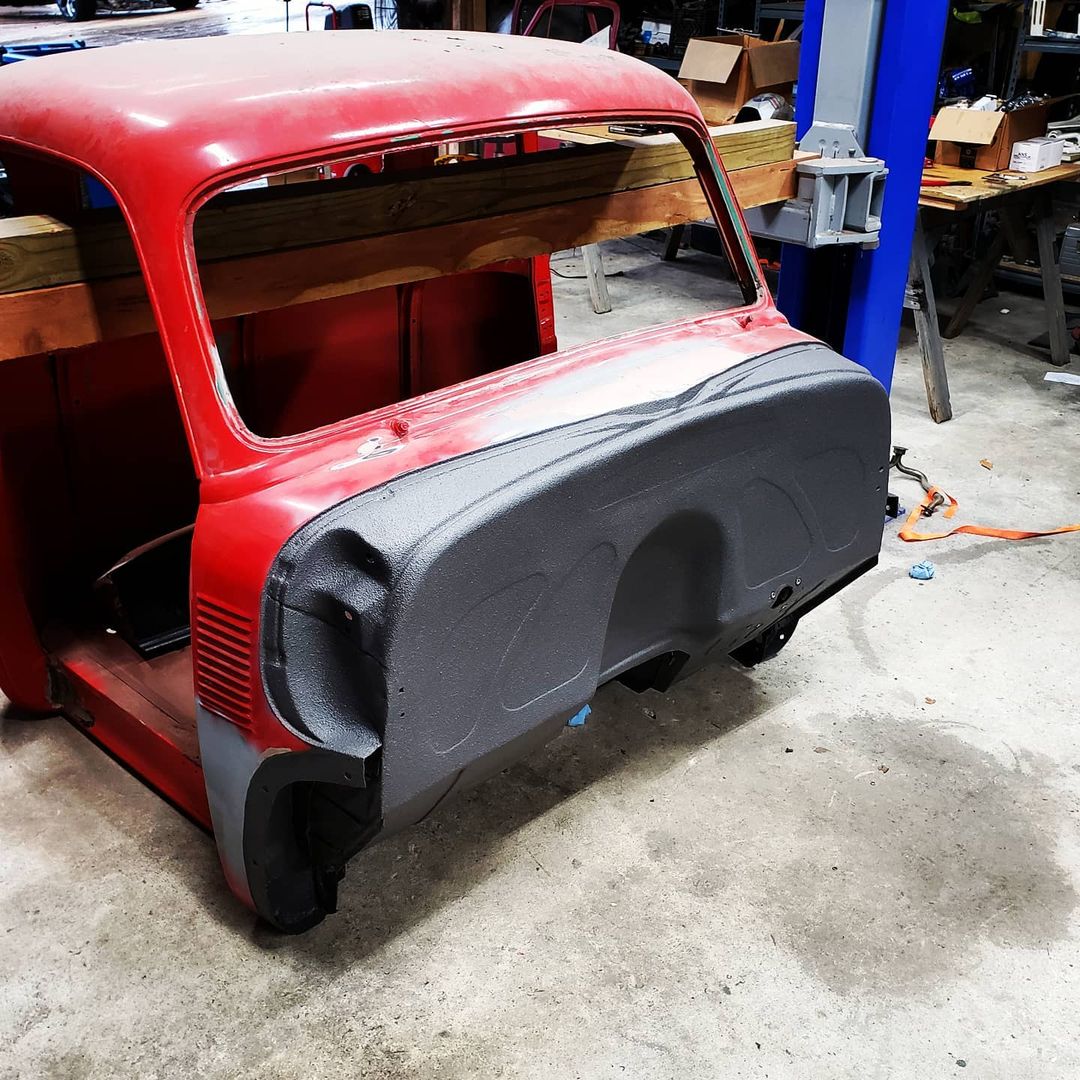 @thejcates went with bed liner for his firewall instead of paint. I'd be lying if I said I had not considered this course of action. Bedliner provides excellent durability and would cover up any areas I didn't get done 100% straight…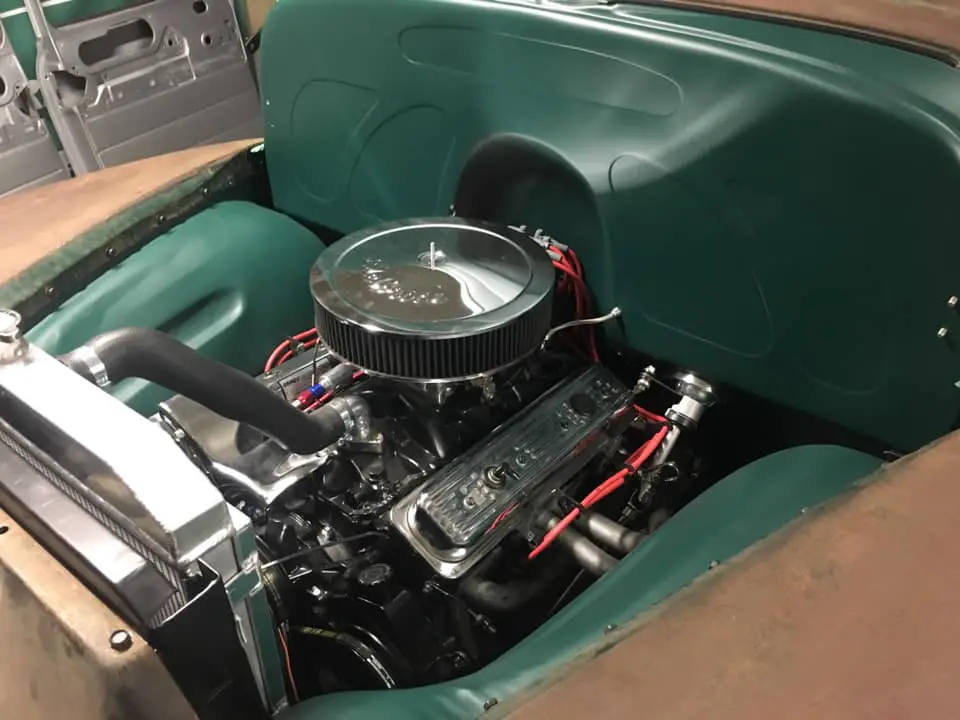 Kris Hauser set this whole trend off with the original Kalinda panels in his truck. Kris' truck remains the test bed for many LS Fabrication products.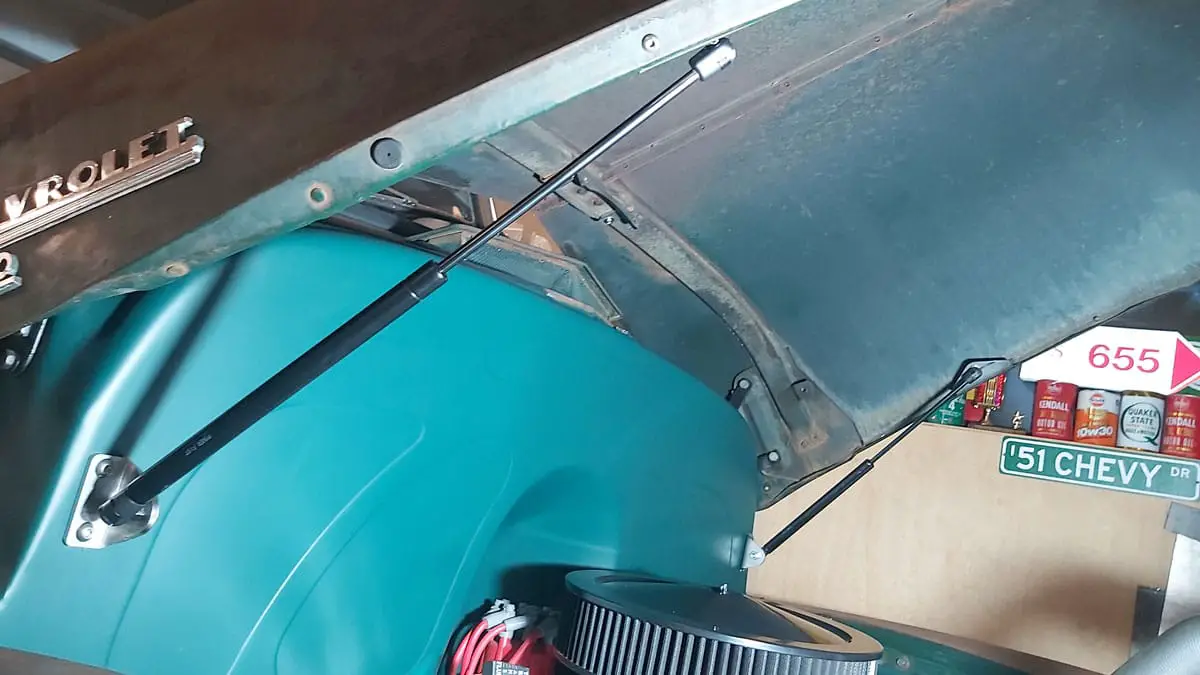 Including their 47-54 GMC Chevy Truck hood strut kit, which is the latest addition to LSFAB's robust product catalog.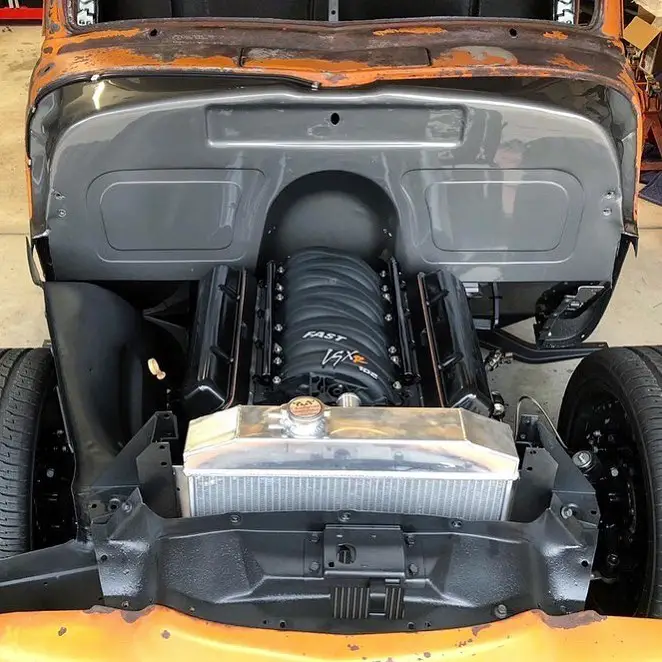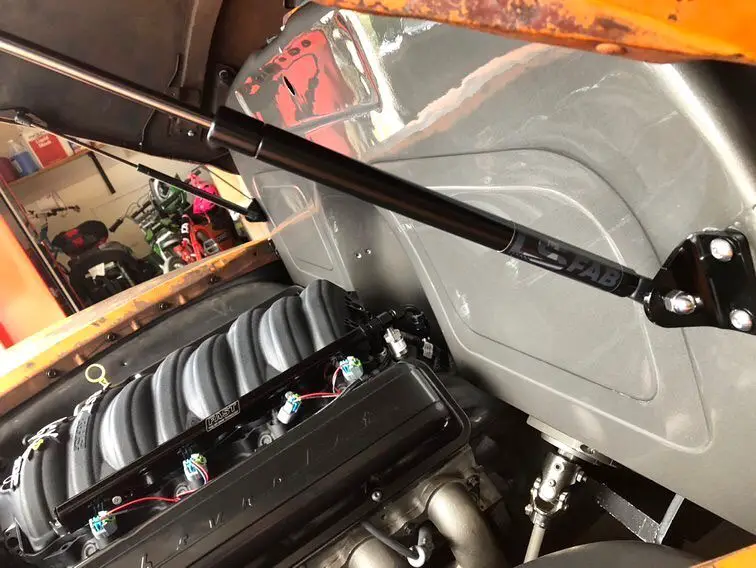 @jjkleeman combined an LS, 'Dee Dee' fillers, and the hood struts for a proper show worthy engine bay.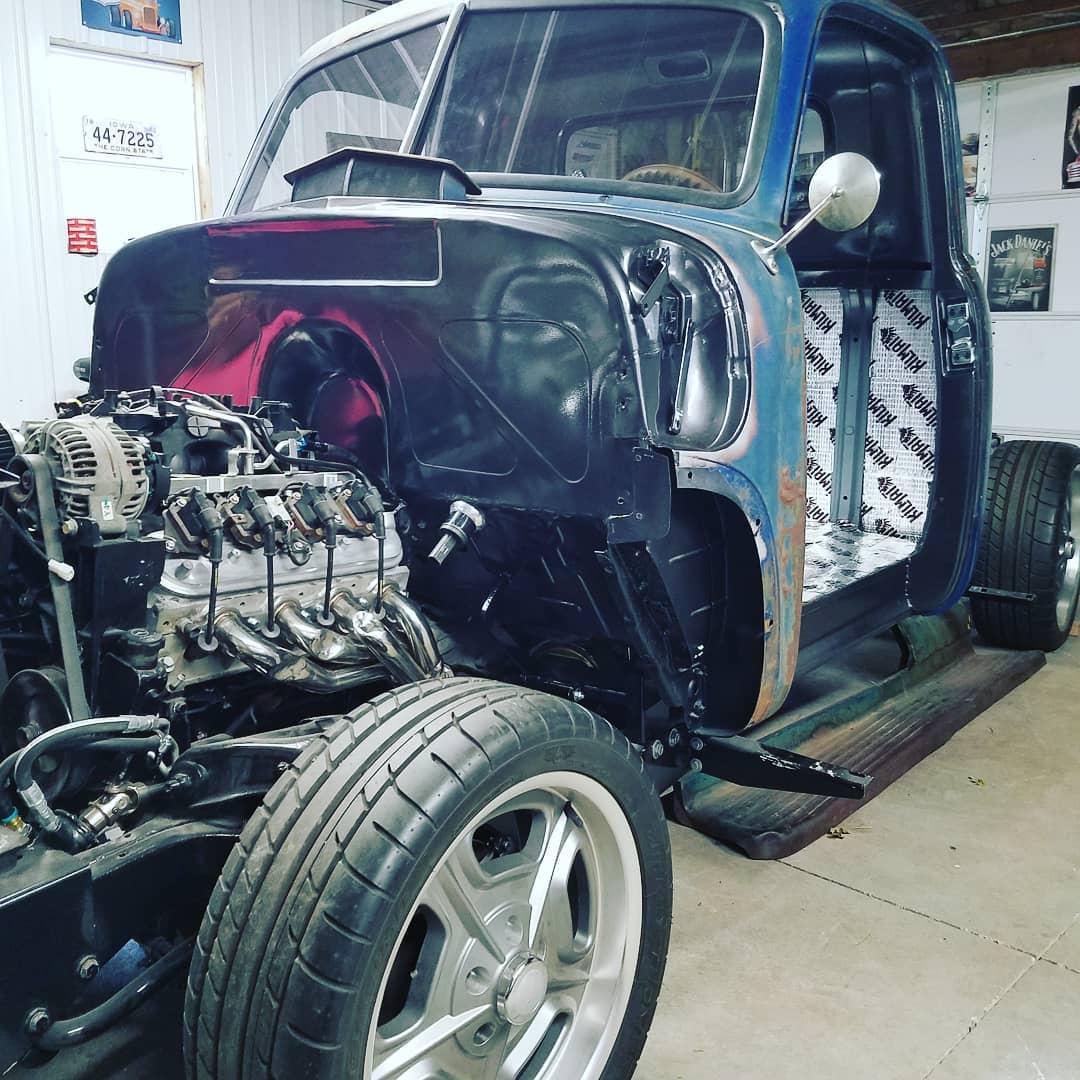 @jakeadreon went with gloss black for his 'Tracy' bead rolled LS Fabrication firewall fillers.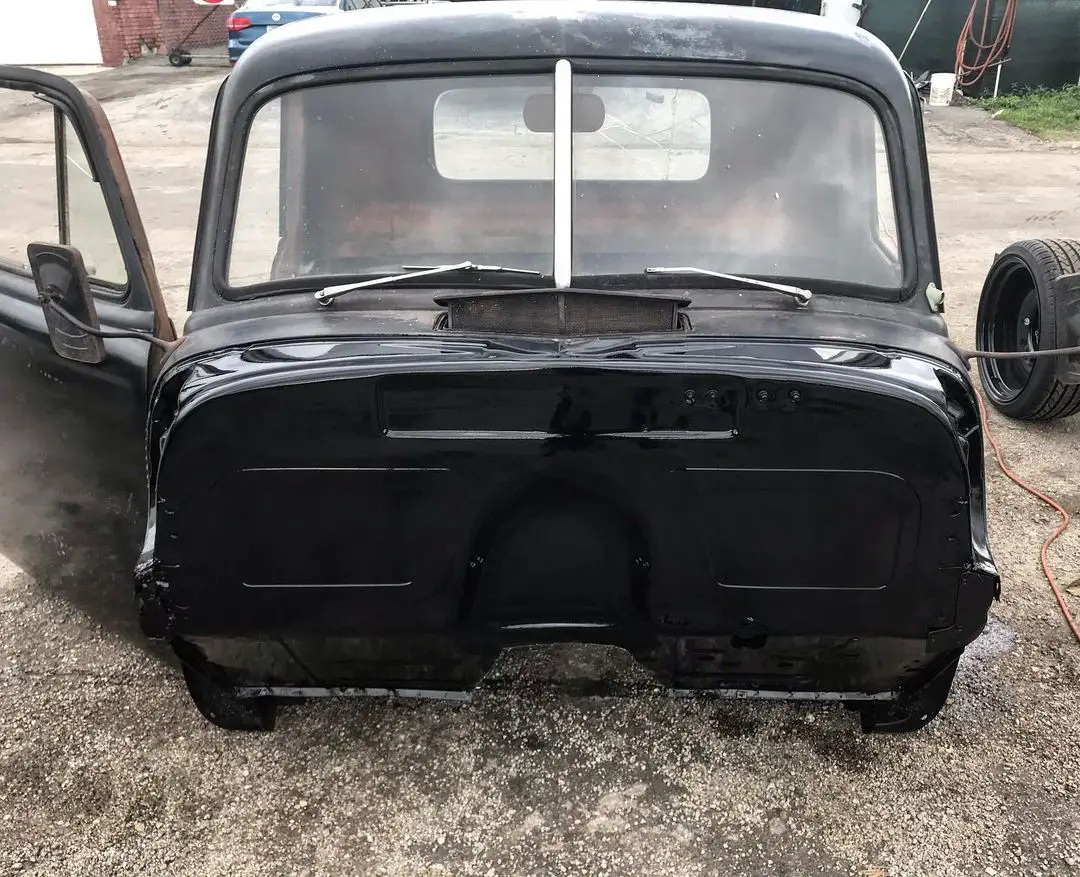 @rustynutgarage also went gloss black for his fillers, which suits the patina black truck.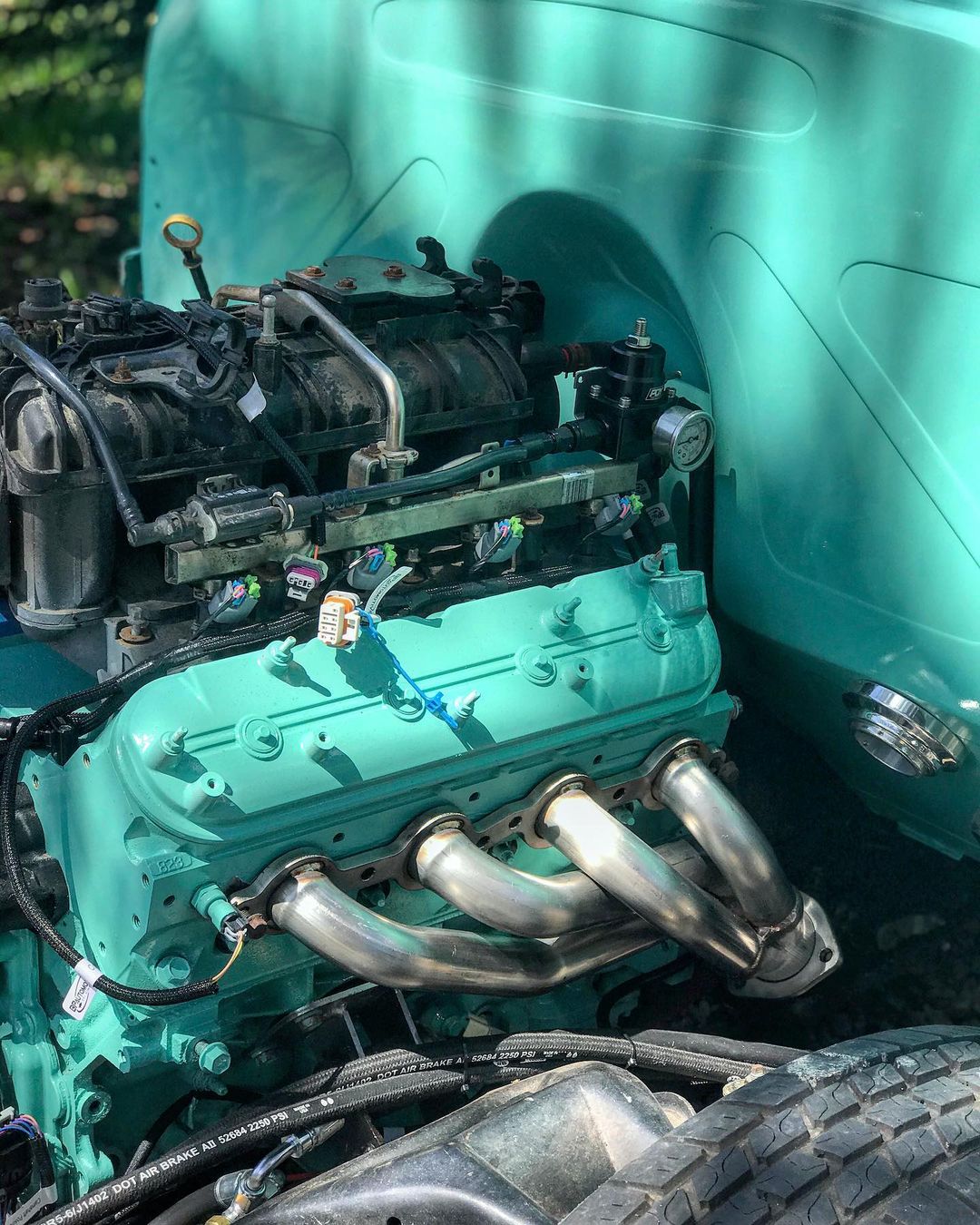 @cjohnson_21 is a man after my own heart with a color matched LS V8, smooth firewall and very tidy steering column passthrough.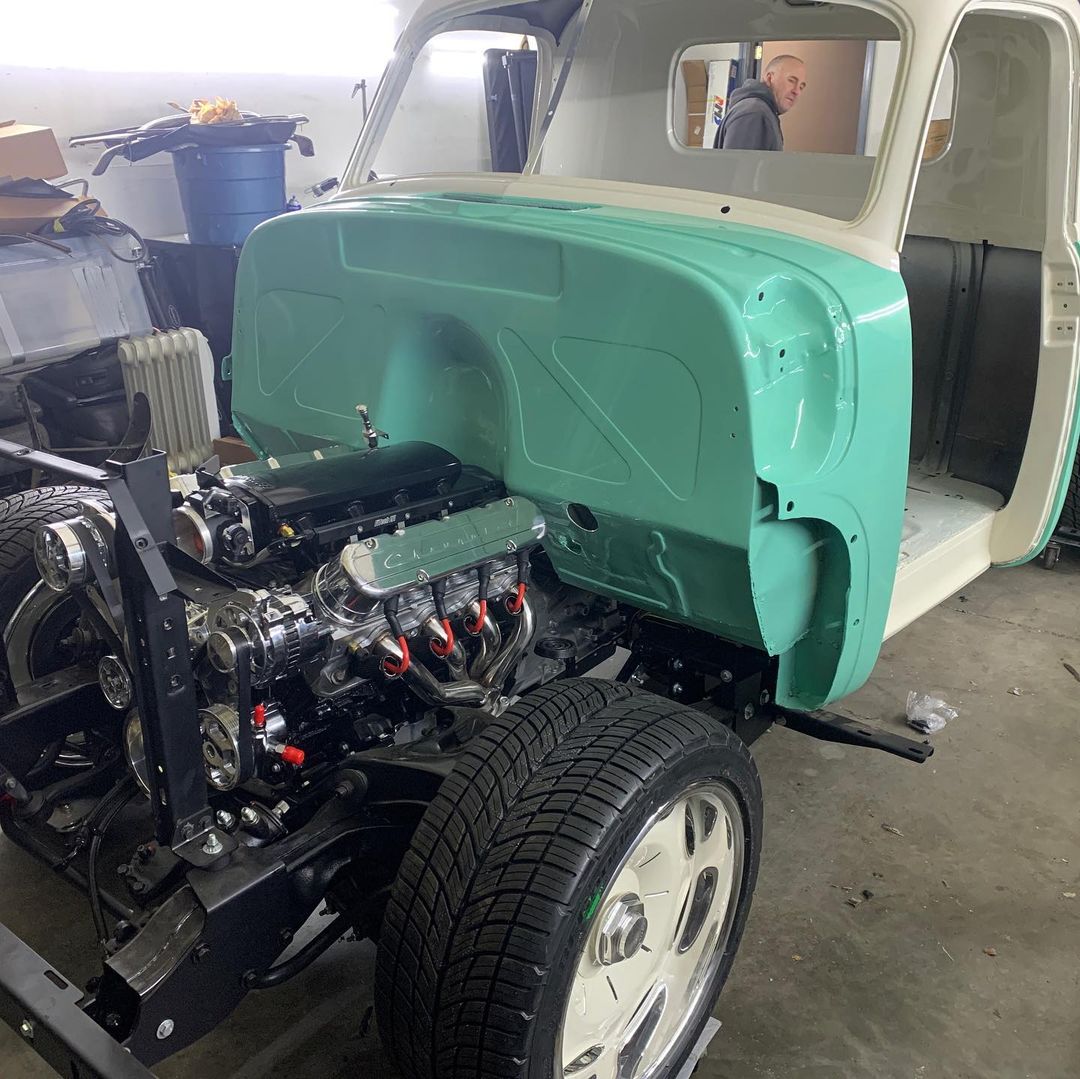 @mars.patrickminiard has also gone LS. Like myself he is using a sheet metal intake manifold instead of a standard one. His progress so far almost makes me want to paint my truck entirely. Almost.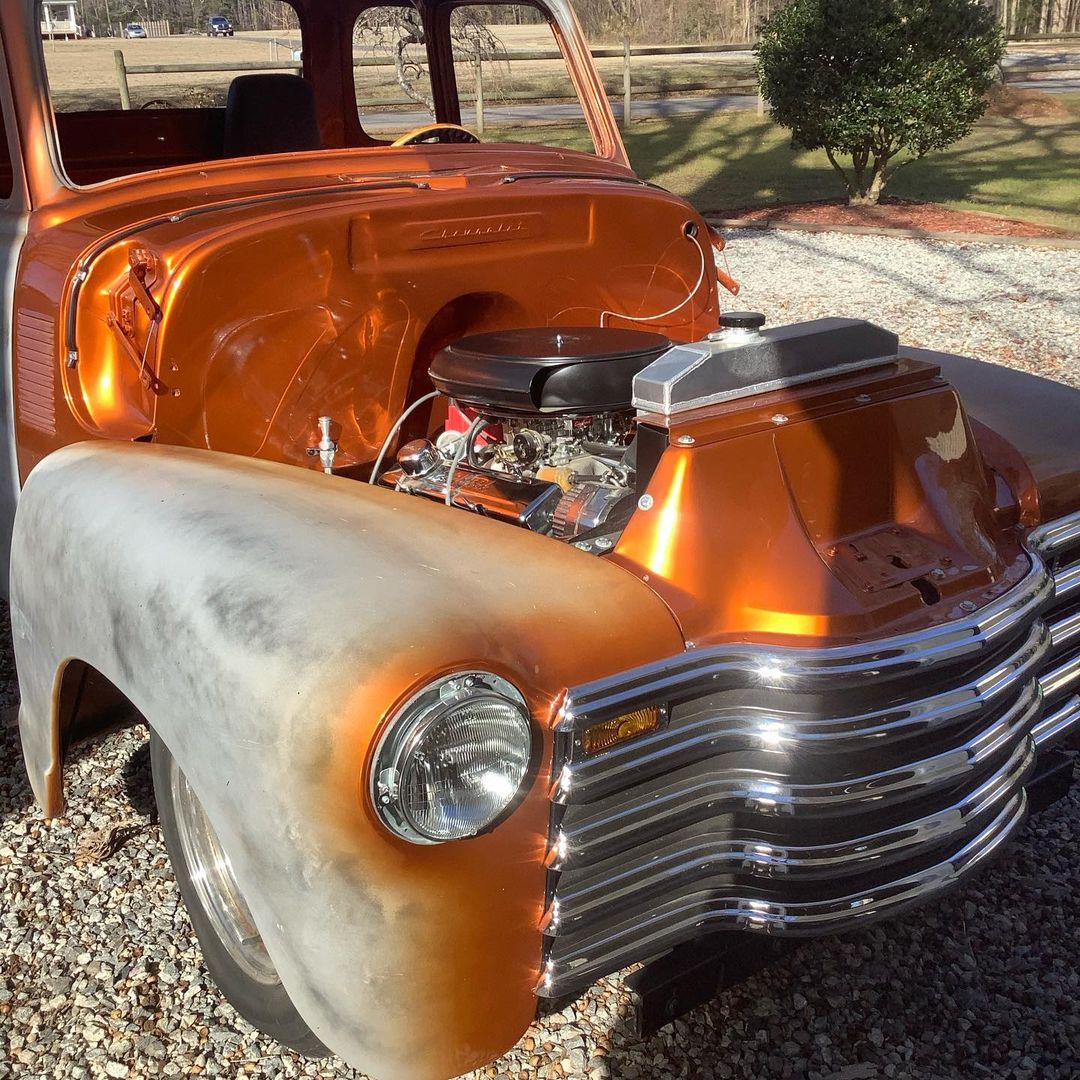 @midnightbodyshop is working toward a complete bronze respray with his build. The Chevrolet script filler looks great over top of the Kalinda panels.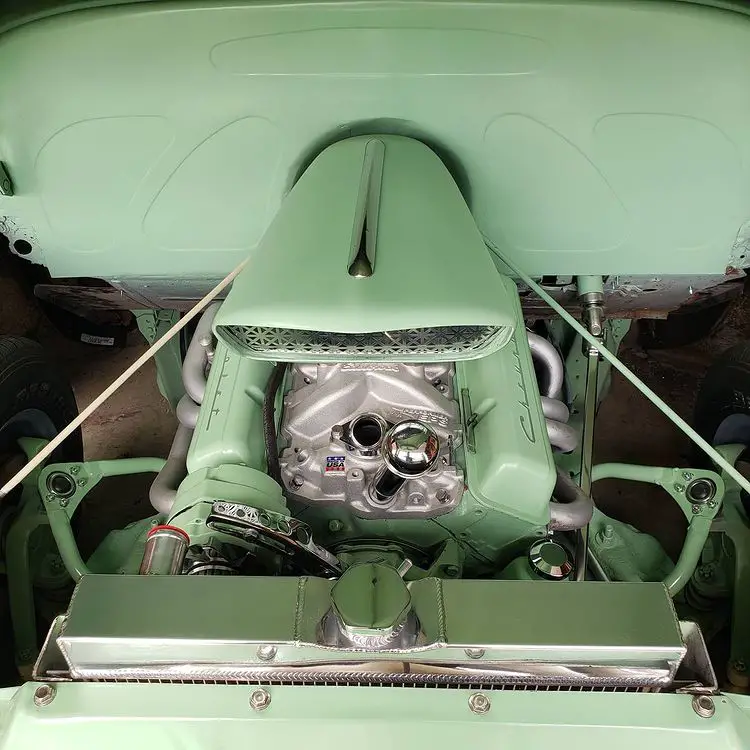 @Prostreet81 is well on the way to knocking his Suburban engine bay straight out of the park. Similar to myself he used the firewall and upper cowl fillers.
I love how everything is color matched right down to the control arms.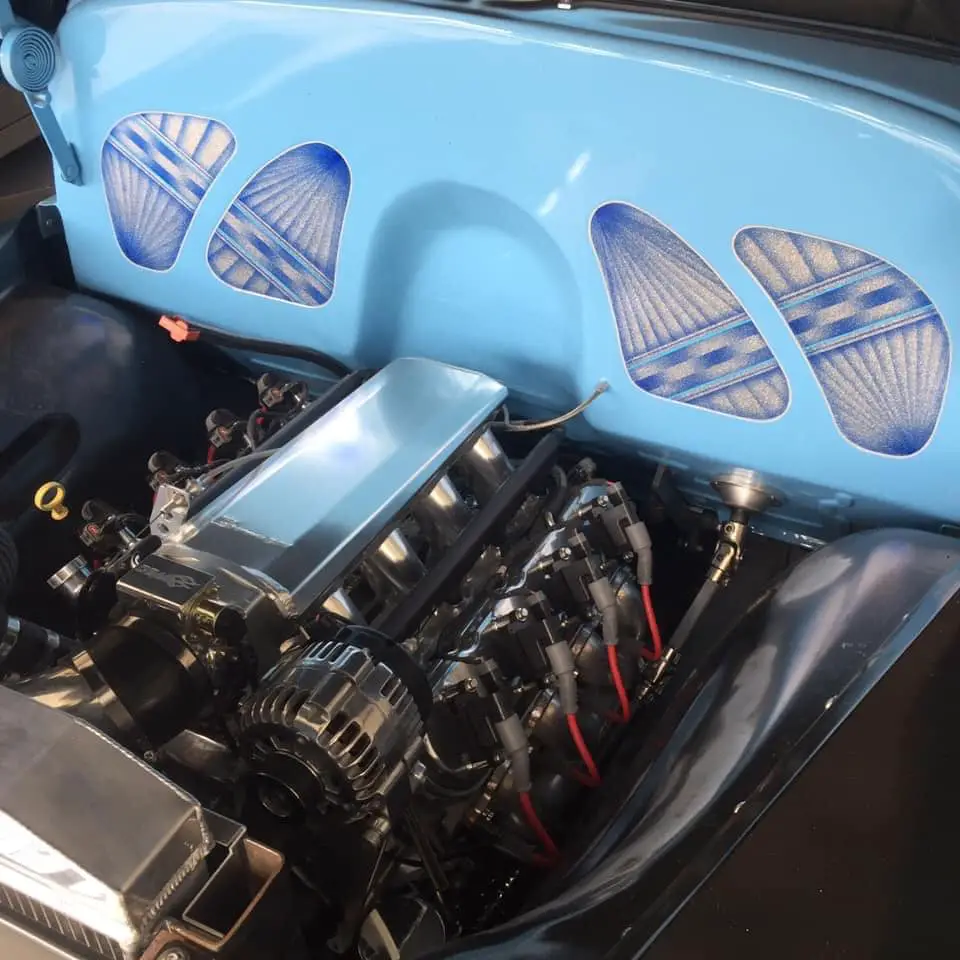 Last but not least, one of the most unique takes on the firewall filler panels I've seen. As a fan of great paintwork I tip my hat to whoever is building this truck.
As for me, I think I have made my final decision. However you'll all have to wait and see what it is. Keep following Project Why Wait for updates, and of course I've got a few more parts from LS Fabrication stashed away ready to install.