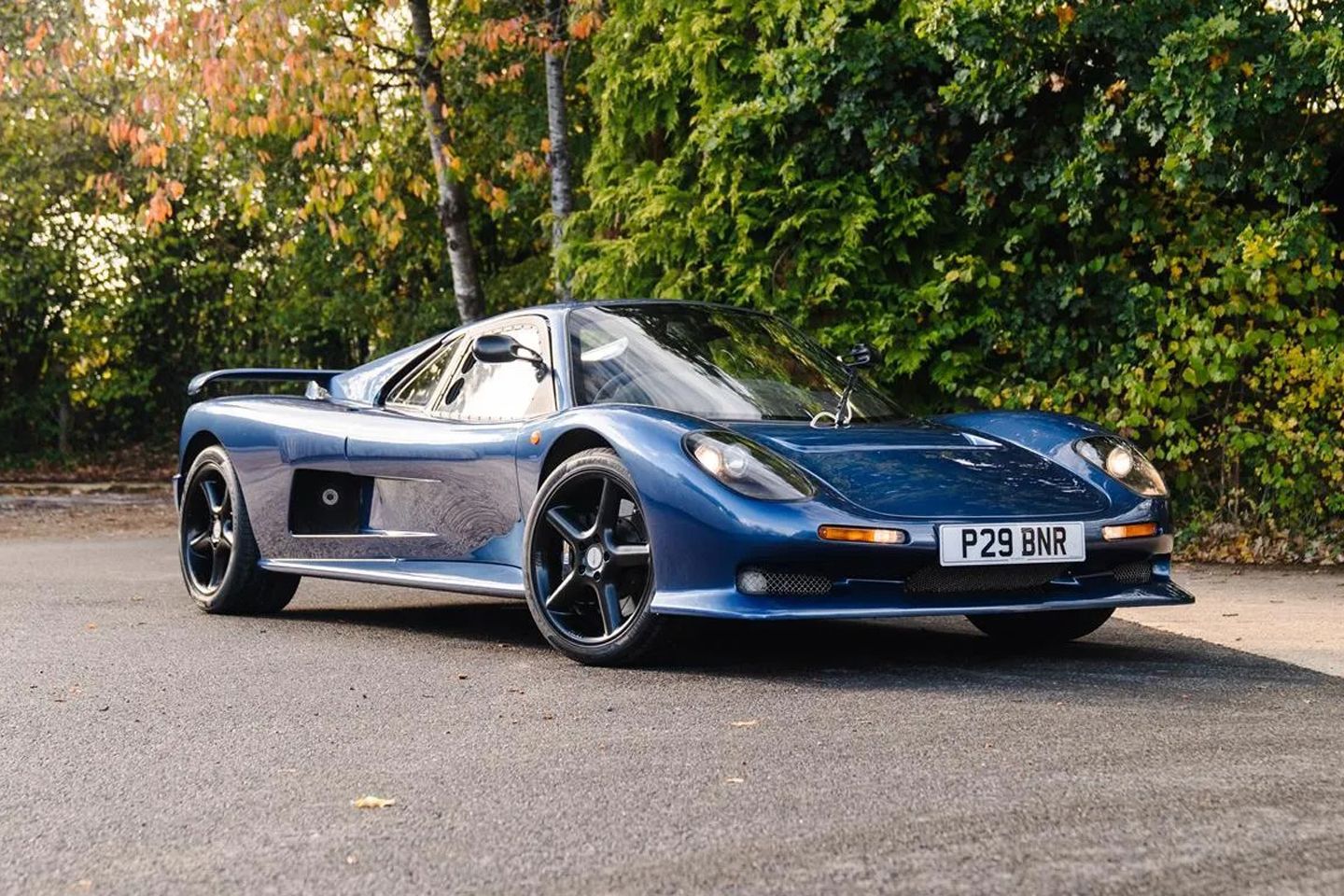 Never let it be said that Britain's automotive industry doesn't try. The history of car making here is littered with scores of manufacturers desperate to make their mark on the global sports car scene, confident the same mistakes made by others won't be repeated – and then repeating them in glorious, tailspin-style. You probably have a favourite in the bunch. But it should also be said that some unforgettable sports cars have been made along the way.  
Ascari is one of the special few blessed with abundant potential that struggled to make it. The advert for this amazing Ecosse GT puts it succinctly: "The car was pitched at the connoisseur who wanted a track-based supercar that could be driven on the road… but as often with British low-volume sports cars, budget-capped ambitions." Funnily enough, the description of that driver accurately sums up the man who became central to the Ascari story in the 1990s – Klaas Zwart.  
A successful Dutch gentleman racer who'd made his money in Scottish oil (told you), he wanted a GT1 race car to compete in British GT. The mid-90s was a great time for production-based sportscar racing, before it all got a bit silly with cars like the Toyota GT-One and Mercedes CLK GTR. Anyway, Zwart wanted a McLaren F1 – who wouldn't – but couldn't stomach the £750k asking price. The Ascari came up as one of the alternatives and, the British sports car industry being what it is, the Dutchman soon found himself buying the entire company and the rights to the car with it.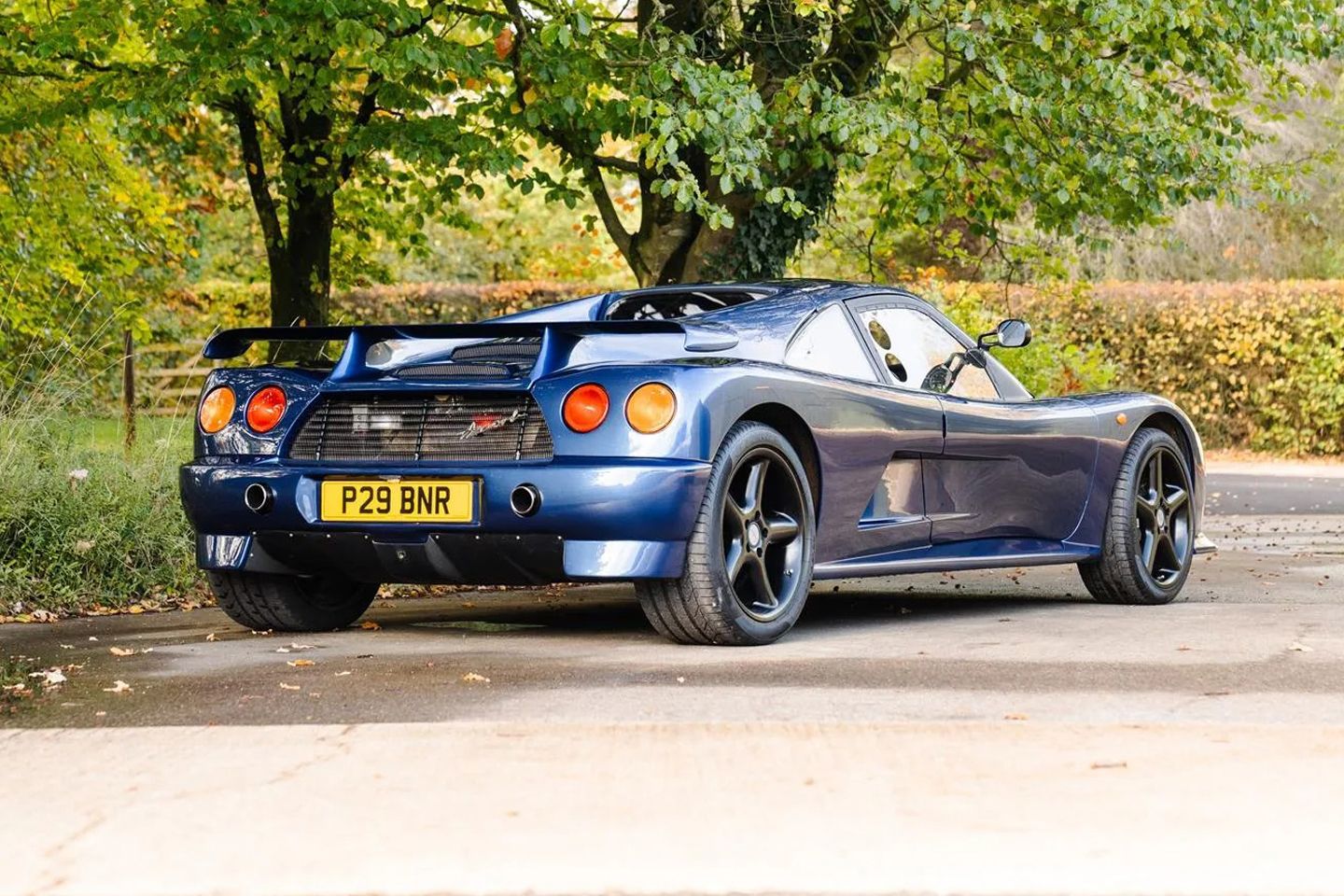 The racer at that time was called the FGT. It was designed by Lee Noble, in fact, and the original concept was powered by a Chevy V8. One was built with Ford power, which meant Zwart could race it in the 1995 British GT season; there were podium finishes in its first season, and it continued to keep up during 1996 and 1997. Which is no mean feat for a one-off.  
It was after 1997 that the decision was made to create roadgoing variants of the FGT, to be called Ecosse. A Hartge-fettled BMW V8 in two states of tune went in the middle where the Chevy and Ford engines has been. In best Brit bruiser fashion, it was seriously powerful – 400hp with the larger engine – and not very heavy, at just 1,250kg, which meant it was nothing if not fast. It's said an Ecosse could reach 200mph. 
There were plans (as ever) to build a few Ecosses each year, though it's believed only 16 road cars were ever completed. This is a particularly special Ascari, as it's the car featured on both the 1999 British motor show stand and in the Top Gear review with Tiff Needell. Back then P29 BNR was banana yellow, fast as hell, and a bit of a handful judging by the number of spins…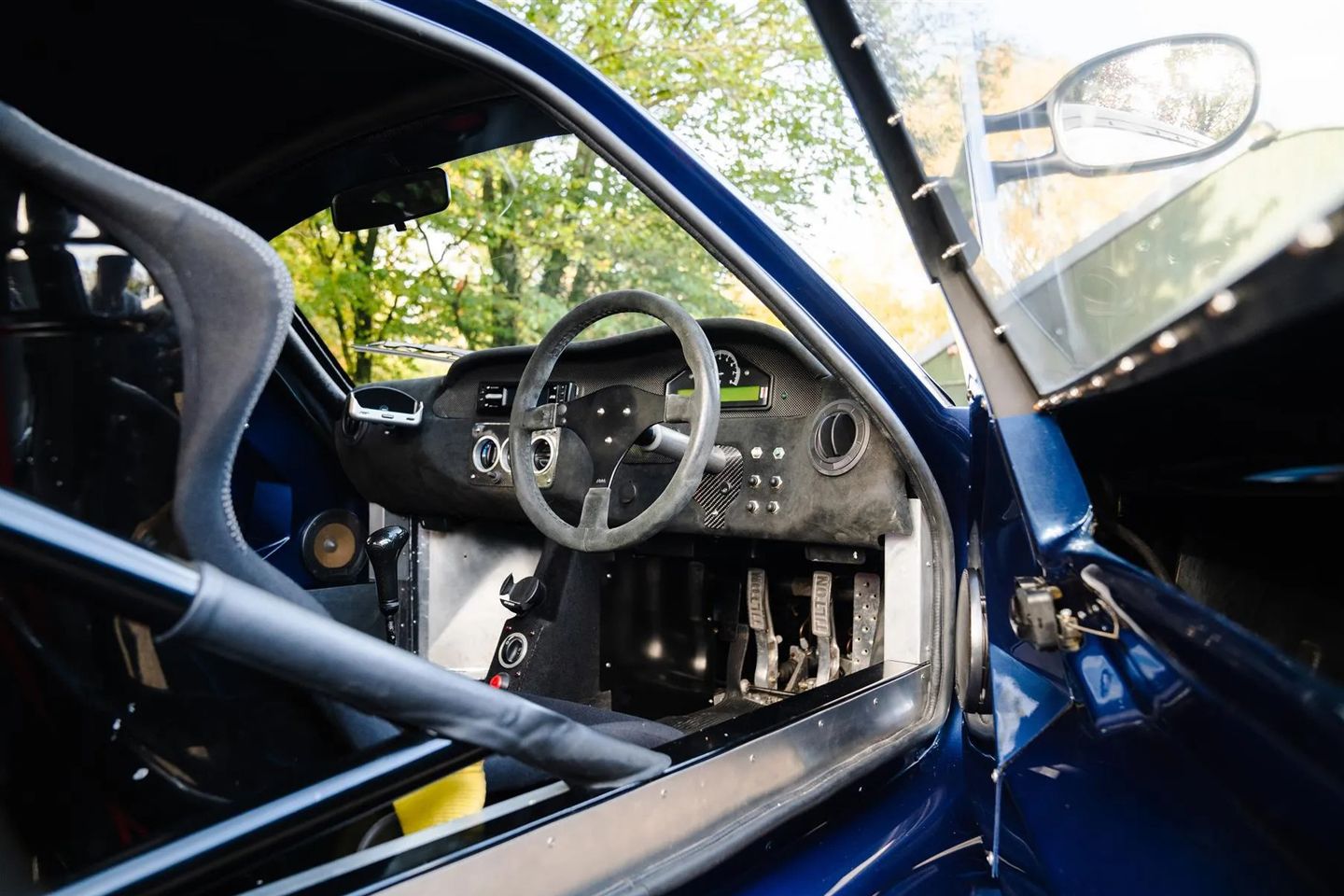 Following that, the Ascari was further developed by the factory, painted Ecosse Blue, fitted with an even more powerful, 5.0-litre version of the V8 and used to preview an updated race car. As such it contains a distinctly motorsport interior, with harnesses, buckets and cage still in place. It's going to be a wild ride, surely. 
Ascari Ecosse number six is now available for £120,000; its original asking price of £90,000 is almost £160k in today's money. Despite its busy early years, the mileage is negligible, and though the car has clearly lived a life it still presents really smartly. You're still guaranteed to turn heads, put it that way, in the best tradition of wild and wacky British sports cars. You could spend a lot more than this for a lot less attention…